Nubuke Centre for Textiles and Clay
Nubuke Center for Textiles and Clay situated in Loho, just on the outskirts of Wa, in the Upper West Region of Ghana.
The Nubuke Foundation Centre for Textiles and Clay is a 10-acre site located in Loho, on the outskirts of Wa in the Upper West region of Ghana. The region was created in 1983 under the Provisional National Defence Council (PNDC) military regime led by Flight Lieutenant Jerry Rawlings. The area was carved out of the former Upper Region and is bordered by the Upper East Region to the east, the Northern Region to the south, and Burkina Faso to the west and north.

The Centre serves as an outpost of Nubuke Foundation, Accra. The Foundation is a contemporary art and cultural institution that has been promoting contemporary arts and culture since 2006 through art exhibitions, book readings, art talks, film screenings, performances, seminars, and workshops. The first phase of the Loho Centre was completed in 2016. It provides a platform for the documentation and preservation of hand-made textiles and pottery, the exchange of knowledge and expertise, the production of new goods adapted to contemporary life and the expansion of pan-African collaboration and networks.

Currently, the Centre has facilities for exhibition making, artist residency and workshops. By serving as a place of gathering and conviviality, the Centre provides games and offers a wide range of programming including children's workshops, film screenings and poetry programmes. The Centre has hosted the Woori: A festival of our Weaving Tradition since 2021.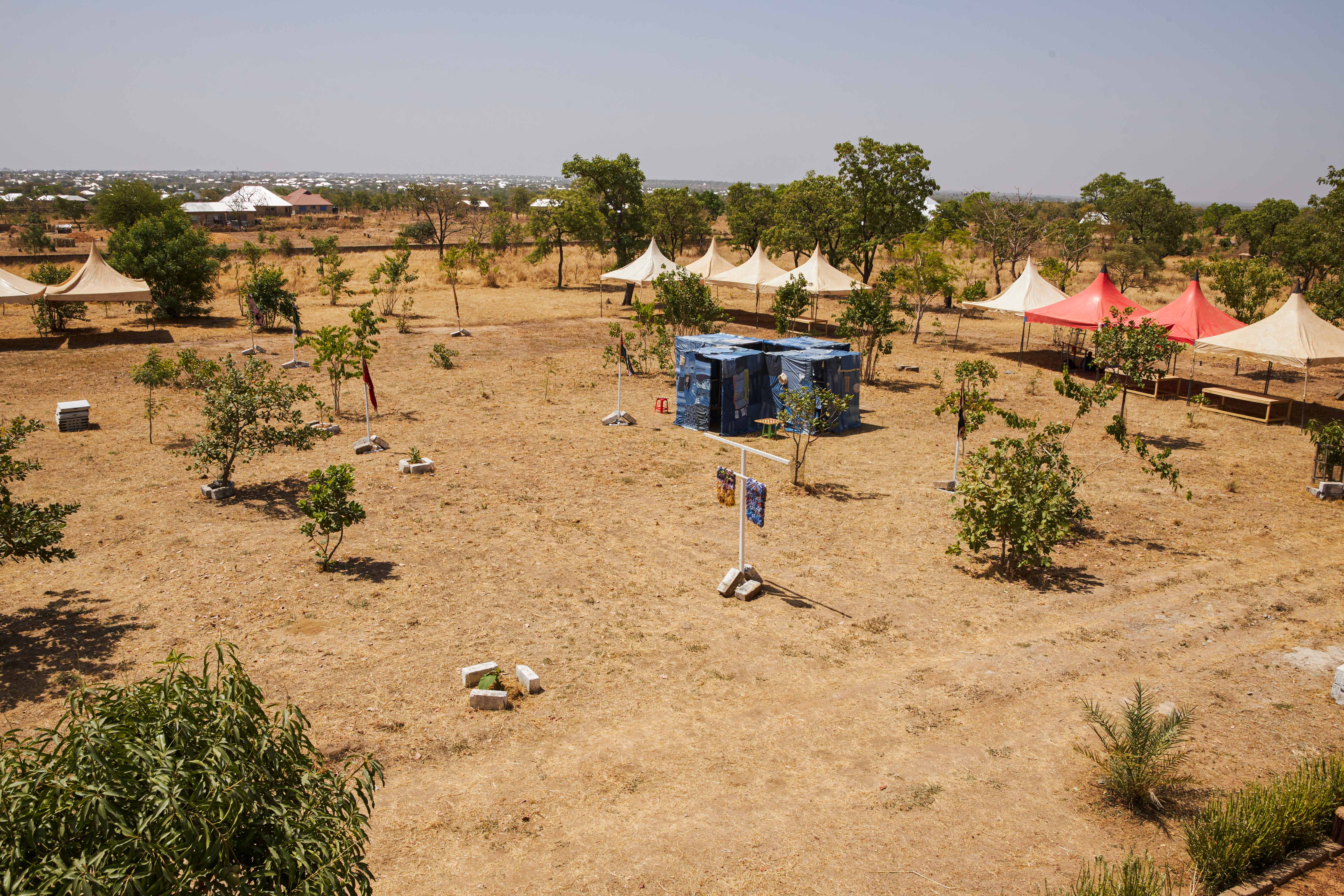 Permanent Exhibition

The Centre facilitated a project linking textile designers in the UK and Accra to weavers in Upper West using digital tools. The woven fabrics that were produced from this collaboration form the basis of the Centre's permanent exhibition. The project was carried out in partnership with Assemble UK and under the British Council Digital Collaboration Grant Programme. The designers were Maria Lisogorskaya, Nana Opoku and Chrissa Amuah.


The weavers involved in the project were:
Nandom
Anna Dakurah
Cordilia Sangber Der

Nadowli
Rosemary Kavinang
Winnefred Naah

Wa
Talata Tutigah

Library

The library collects materials on contemporary art, culture, history, children and young adult fiction, with a special focus on Ghana and the Upper West region. Some of the resources include Woori Festival catalogues, Nubuke Foundation exhibition catalogues as well as audio and video recordings of the Woori Festival. Additional resources contain archives of workshops conducted by the Centre's partners.

Games

A diverse range of games are available at the centre. This includes Oware, Ludu, Cards, Dame and Skipping Rope.